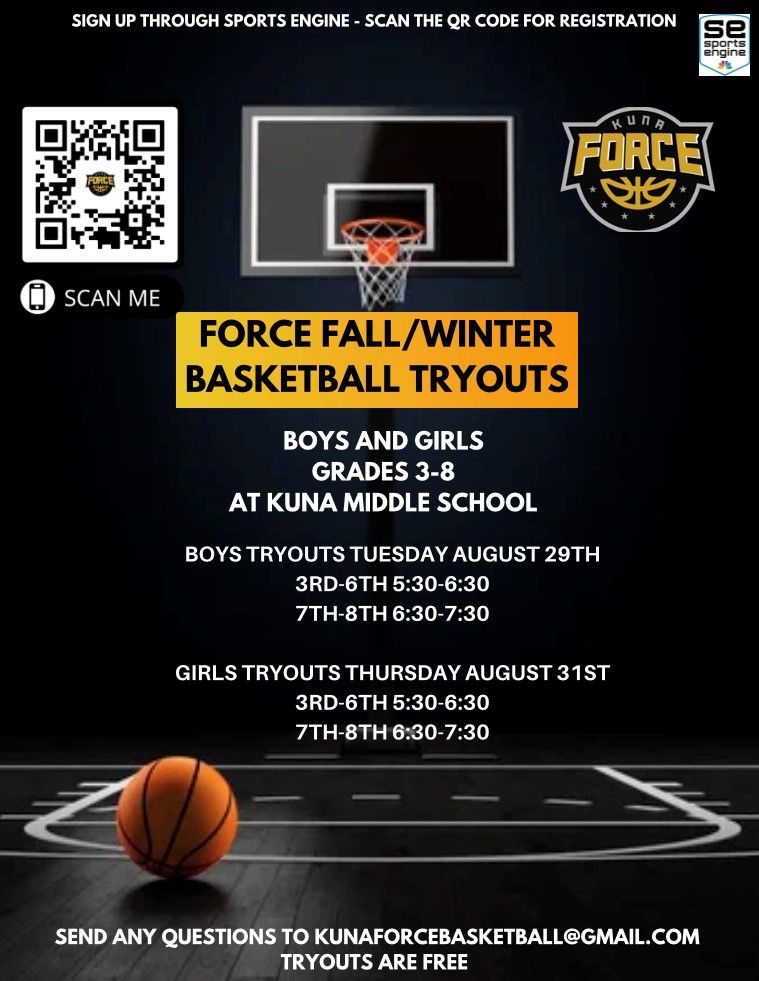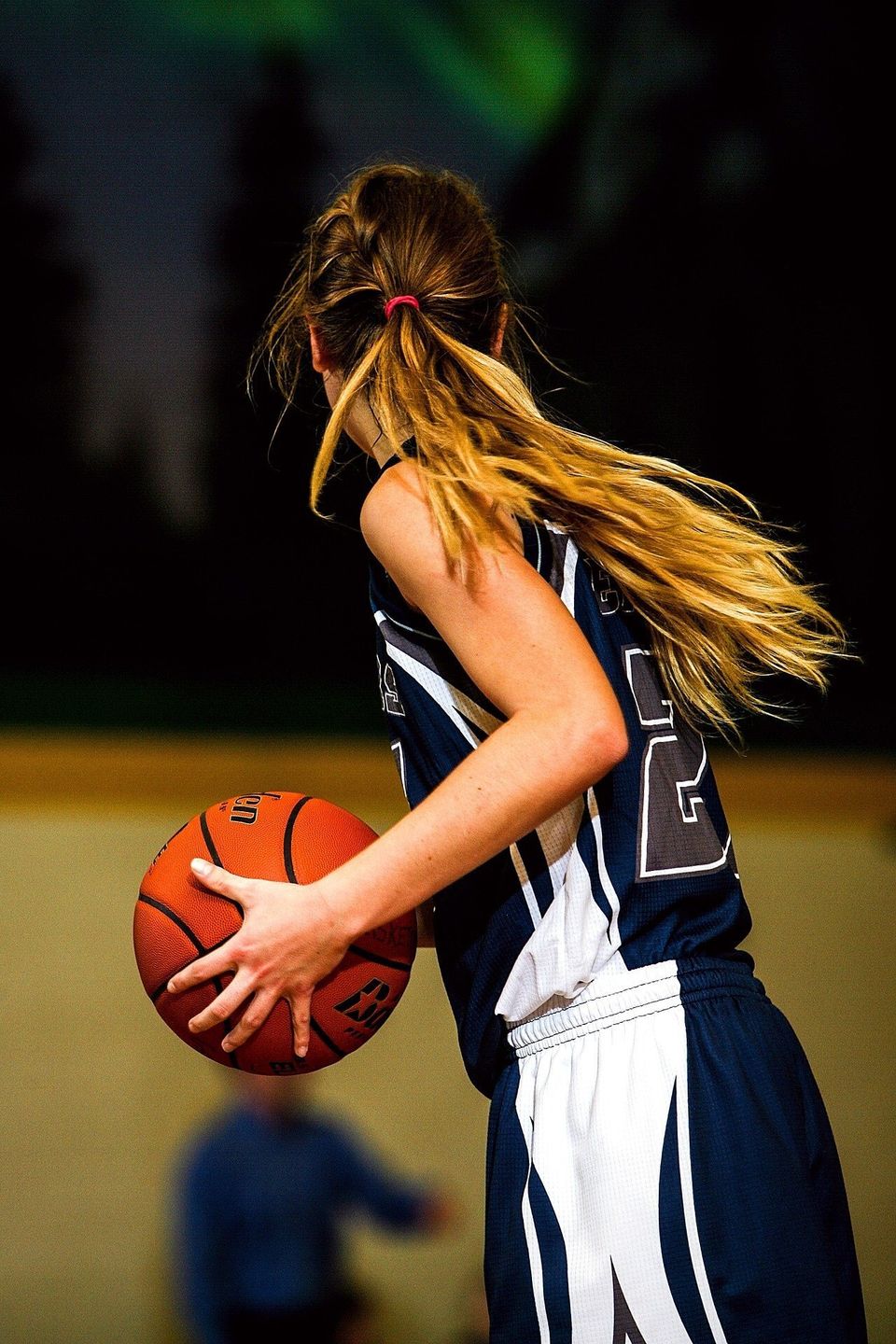 About Kuna Force Basketball
• • • • • • •
We began in 2015 as a competitive branch of the Kuna Youth Basketball program.  Since our beginning that started with one team of 5
th
grade boys, we have grown to include many teams for boys and girls grades K-8.  
We offer boys and girls who want to play competitive basketball the opportunity to play in an environment that also fosters teamwork, character, and sportsmanship.  We love having all levels of talent join our teams.  
Kuna Force Basketball holds all tryouts, practices, and some games in Kuna, Idaho.  Our teams compete in tournaments throughout Idaho and surrounding states.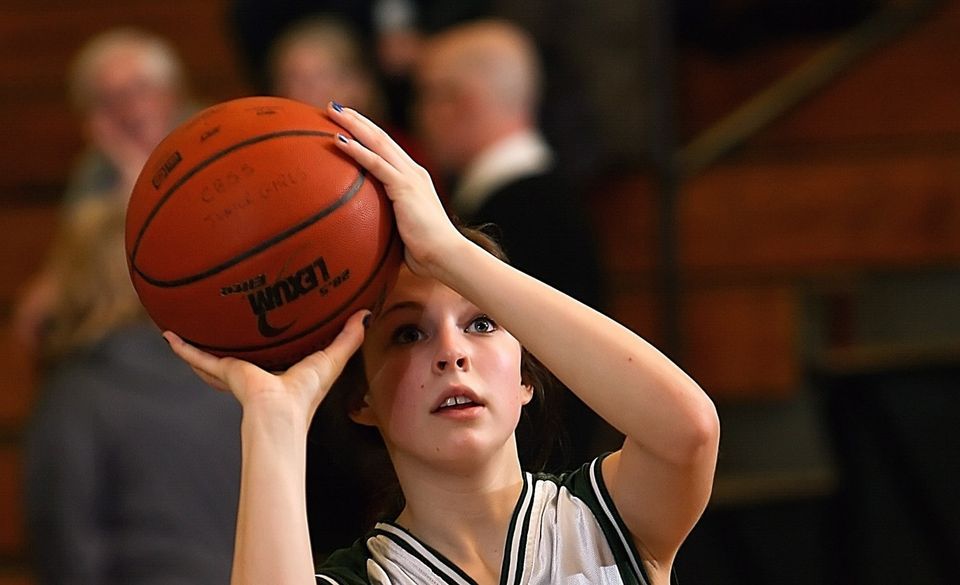 Our Mission
• • • • • • •
Kuna Force Basketball strives to develop, teach, and offer youth players the opportunity to learn the fundamentals of basketball while instilling the principles of hard work, character, team-work, and sportsmanship.